Juliet Green
vocalist
lyricist
songwriter
educator
Events
Saturday, June 18, 2016 through Saturday, June 25, 2016
Monday, July 10, 2016 through Friday, July 15, 2016

Thursday, August 4, 2016 - 8pm

with Ro Sham Bo
Doors open at 6:30pm
Past Events
Saturday, May 7, 2016 - 7pm

Big Band Meets the Big Screen
Concert for Kids with A Touch of Brass

Spagenberg Theater

Gunn High School, Palo Alto

$10 Suggested Donation, Kids get in Free!

Friday, May 6, 2016 - 8pm

Morales, Dyer and Green: A Tribute to Lambert, Henricks, and Ross

707 Marina Vista, Martinez, CA

$15

Sunday, March 6, 2016 - 5pm

with Ro Sham Bo
Doors open at 4pm

Sunday, December 27, 2015 - 6:30pm, 8pm (two shows)

Morales, Dyer and Green
A Tribute to Lambert, Hendricks and Ross

$20/$22

Saturday, December 12, 2015 - 7:30pm

100 Years - Old Blue Eyes Birthday Celebration

A Tribute to Frank Sinatra

With

A Touch of Brass

Saturday, September 26, 2015 - 8pm

Montage at the California Jazz Conservatory

Featuring:

Sandy Cressman, Angie Doctor, Juliet Green and Michelle Hawkins - vocals
Walter Bankovitch - piano
Dan Feiszli - bass
Phil Hawkins - drums
Mimi Fox - guitar

Tickets: General Seating $15

Friday, February 13, 2015 - 8pm

Lucky at Love - a Pre-Valentine Soirée

With

A Touch of Brass

(doors open at 7:30pm)

$15 cover at the door

Saturday, February 7, 2015 - 8pm

Saturday, December 20, 2014 - 8pm

with A Touch of Brass
(doors open at 7:30pm)

Saturday, December 6, 2014 - 7-10pm

With Dave Le Fabvre (sax/woodwinds) and Tony Corman (guitar)

Friday, November 21, 2014 - 7:30pm

Ro Sham Bo and Riveters in Concert
BYOP (bring your own picnic!)

Sunday September 28, 2014 - 9:00am-1:00pm

Ro Sham Bo at Montclair Farmers' Market

Saturday September 13, 2014 - 8:00pm

Ro Sham Bo and Prime Time at Savvy Cellar

August 2, 2014

July 14-25, 2014

June 21-28, 2014

Saturday, May 10, 2014 - 8:00-11:00pm

Saturday, May 3, 2014 - 7:30pm

CD Release Concert for Think About That

Featuring: Greg Murai, Ben Flint, Marc van Wageningen, Phil Hawkins, Anton Schwartz, Jeff Buenz, and many more!

Thursday, May 1, 2014 - 8:00pm

CD Release Concert for Think About That

Featuring: Greg Murai, Walter Bankovitch, Marc van Wageningen, John Shifflett. Jason Lewis, Jeff Buenz, Melecio Magdaluyo, and many more!

Mon. March 31, 2014 - 7:00pm

Corte Madera School

4575 Alpine Rd.
Portola Valley, CA 94028

Sat. March 8, 2014 - 8:00pm

Hosting with Ro Sham Bo

Palace of Fine Arts Theater

3301 Lyon Street, San Francisco, CA

Sat. Feb. 15. 2014 - Noon

1750 Rockville Pike
Rockville, MD 20852

Mon. Feb. 10, 2014 - 7:00pm

Spartan Theater

3535 Truman Ave
Mountain View, CA 94040

Sat. Feb. 8, 2014 - 2:00pm

with Montage

35 South 2nd Street
Campbell, CA 95008
Recordings
Think About That

This eclectic vocal jazz album features all original compositions and modern jazz instrumentals with newly penned lyrics.

Listen and buy: Amazon | iTunes | Google Play | CDBaby

Simple

Swinging standards, sparkling vocalese, sumptuous ballads and smart lyrics come together in this hip new jazz recording featuring some of the Bay Area's best musicians.

Listen and buy: Amazon | iTunes | Google Play | CDBaby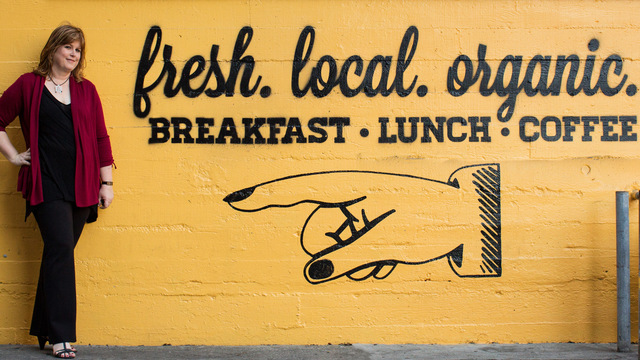 About
Swinging standards, sparkling vocalese, sumptuous ballads and smart lyrics are the signature of this Bay Area vocalist. Performing solo or with a vocal ensemble, Juliet Green is a storyteller and songwriter with roots in the jazz tradition and branches reaching into modern popular music. Originally from Maui, Hawaii, Juliet Green has been a singer, songwriter and educator in the San Francisco Bay Area since 1991.
As a finalist in the Mid-Atlantic Jazz Vocal Competition, Juliet sang with the Chris Grasso trio on the Ronnie Wells Main Stage in February 2014. She also released a new album in April of 2014. This new record, Think About That, features her original songs as well as her original lyrics on songs by Anton Schwartz, Wycliffe Gordon, Greg Murai, and Isaac Raz. Featuring many of the Bay Area's best players, she is joined by musicians such as Natalie Cressman, Murray Low, Phil Hawkins, Marc van Wageningen, John Shifflett, Quartet San Francisco, and many more.
Over the past two decades, Juliet has performed in various vocal jazz ensembles, winning the SF Regional Harmony Sweepstakes competition in 1998 and 2000 (+4db), 2005 (Moodswing) and 2012 (Sing Theory). Another ensemble, Clockwork, was selected to perform at the 2011 JEN Conference in New Orleans after the released of their acclaimed album Every Voice Counts. Juliet currently sings alto in the award-winning jazz a cappella sextet Ro Sham Bo.
Juliet's other passion is working as an educator, clinician, and director. She has taught at the Jazzschool in Berkeley, Jazz Camp West, Stanford Jazz Workshop, and directs the six-time Downbeat award-winning Panache vocal jazz ensembles at Corte Madera School in Portola Valley.
As a soloist, she sings with the big band A Touch of Brass under the direction of trumpeter Ed Morrison. Her first album, Simple, released in 2003, is still widely available.
Contact
To find out about when and where to see and hear Juliet, follow @jazzhaiku on twitter or like julietgreenmusic on facebook.
Subscribe to my mailing list